Beaches
Bondi Beach, Sydney
Strips of sand don't get any more famous than Bondi Beach, the world-renowned stretch of shoreline in Sydney's eastern suburbs. The green grass, golden sand and turquoise water attracts more than a million visitors a year – don't miss having a dip in the Bondi Icebergs ocean pool, enjoying a meal or a drink at one of Bondi's trendy bars or eateries and strolling along the coastal walk between Bondi and the equally gorgeous Coogee Beach.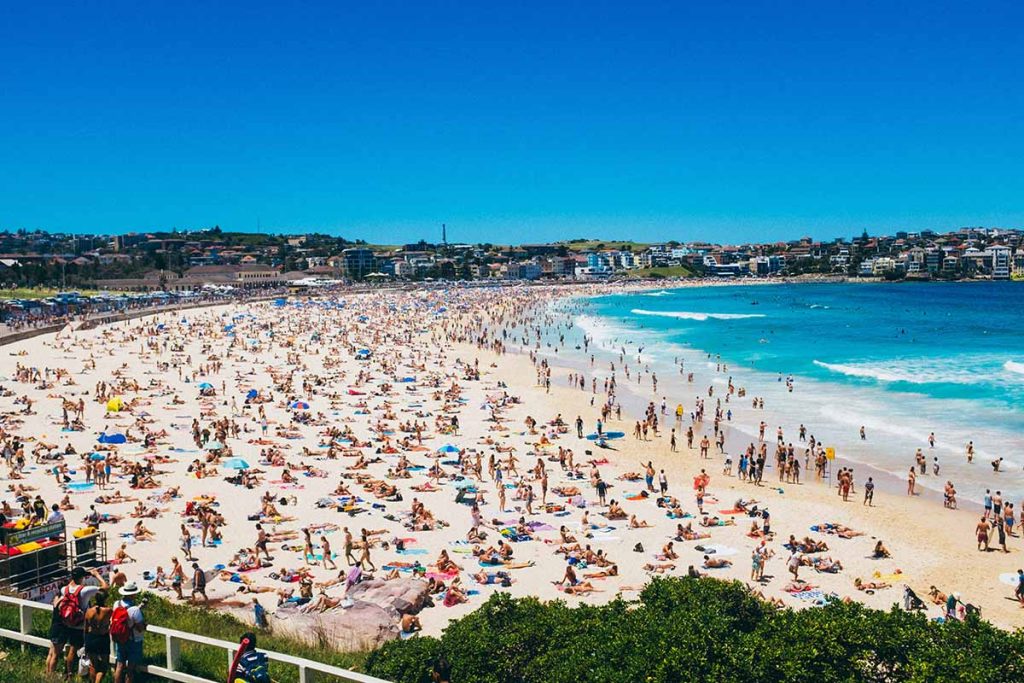 Cable Beach, Western Australia
This 22-kilometre stretch of white sand creates one of the most spectacular sunset spots in the country, especially if you're a part of Cable Beach's iconic camel train as the sun slinks into the Indian Ocean. The historic pearling port of Broome – itself a fascinating, multicultural and uniquely remote town of 15,000, two-and-a-half hours' flight north of Perth – also serves as the gateway to Western Australia's wild Kimberley region, an ancient landscape of canyons, gorges and swimming holes.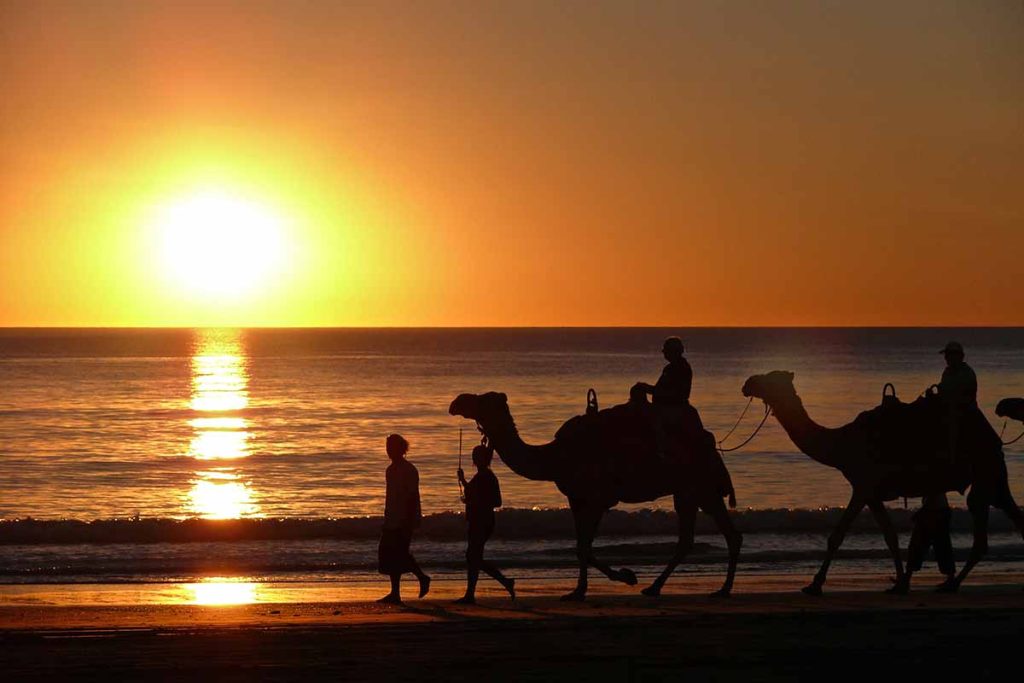 Whitehaven Beach, Queensland
Located in the heart of the Great Barrier Reef, Whitehaven Beach is one of the world's most unspoiled and beautiful beaches. The crystal-clear aqua waters and pristine silica sand stretch over seven kilometres along Whitsunday Island, the largest of the 74 islands in the Whitsunday group. The sand contains 98% silica meaning it is extremely fine and soft, with some comparing the consistency to that of baby powder. Because of the silica, the sand doesn't retain heat and makes it a fantastic place to walk on barefoot, even on a hot day.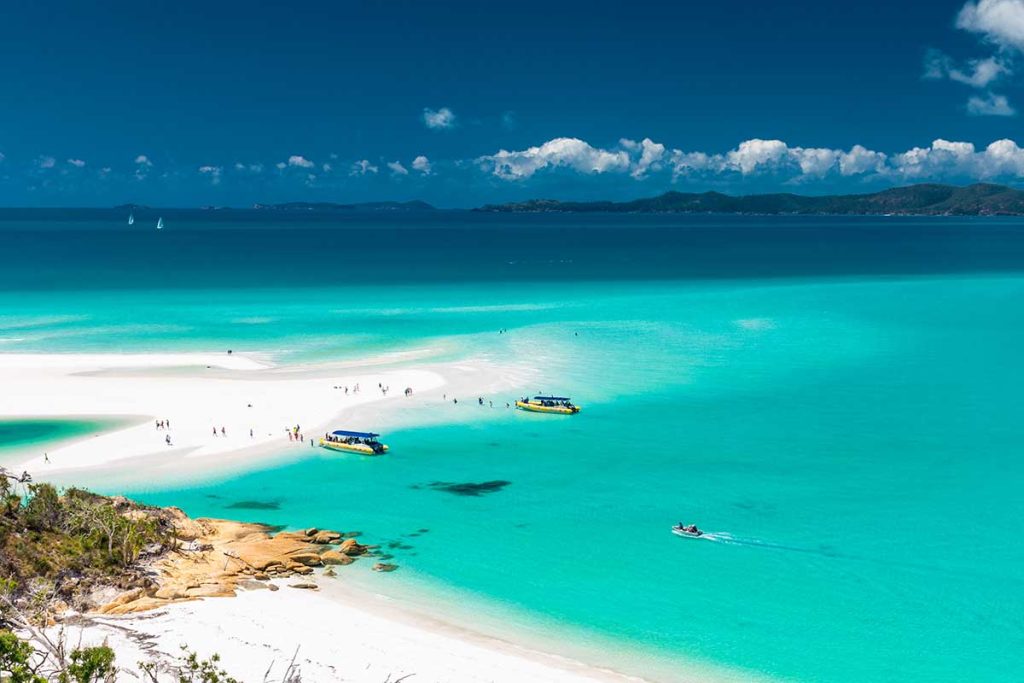 Coastal Resorts
Port Douglas, Queensland
This tropical town in Far North Queensland, situated on the coral coast, is a tourist hot spot with temperatures rarely dropping below 25 degrees all year round. With regular trips to the reef, an abundance of hotels and picturesque beaches, it's hard not to fall in love with Port Douglas. The village is an ideal base for day trips to explore the Daintree rainforest and Cape Tribulation.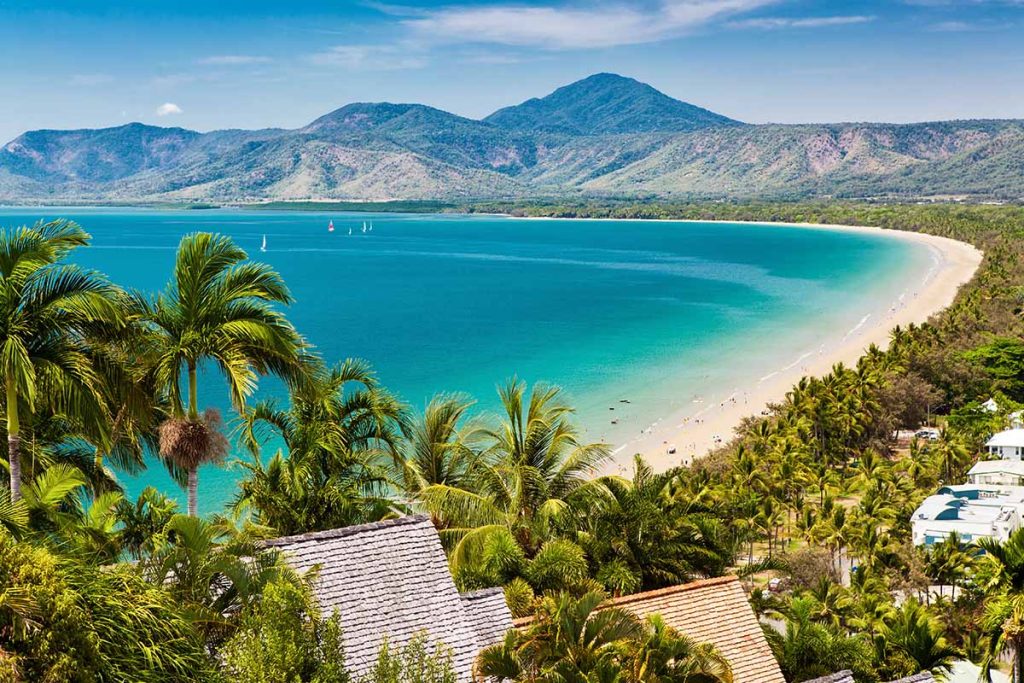 Noosa, Queensland
Part playground for those who enjoy the finer things in life, part surf village, Noosa is the ultimate beach town. You won't need a car, as everything you could possibly want is on Hastings Street. Here you'll find a buzzing restaurant scene, trendy fashion boutiques, bars and the stunning Noosa Main Beach. There is an abundance of accommodation options, ranging from cheap and cheerful for backpackers to waterfront retreats. While you're there you may even want to try a surf lesson or buy your own board from the local Noosa Longboards.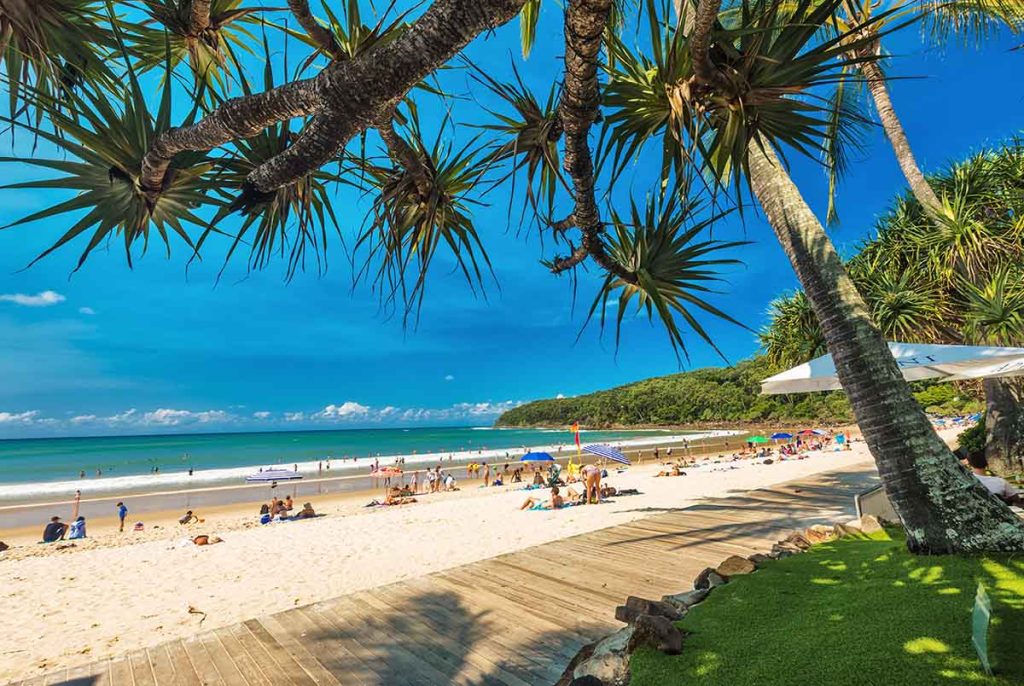 Byron Bay, New South Wales
Arguably Australia's most well-known beach town is Byron Bay. It has a boho-luxe-beach vibe and an abundance of stunning beaches, including The Pass and Wategos. It's a place for surfers, adventurers, nature lovers, shopaholics and food lovers. Whether you're staying at five star Rae's on Wategos, or Aquarius Backpackers, you can't visit Byron Bay without spending an afternoon at the Beach Hotel.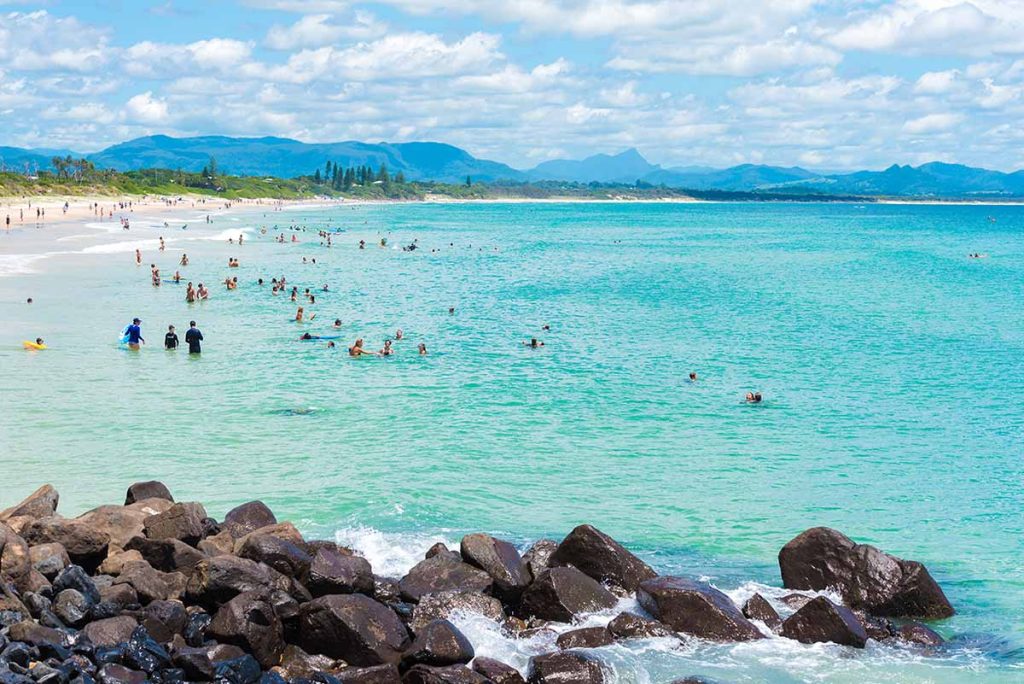 Sorrento, Victoria
Victoria is no stranger to beautiful, tourist-oriented places and towns. One of its gems is the scenic seaside town of Sorrento. Sorrento is nestled along the coast on the Mornington Peninsula approximately one and a half hour's drive from Melbourne. There are so many things to see and do in this popular little seafront holiday town, because the attractions boast a wealth of outdoor activities such as swimming, sailing and cycling.  There is an abundance of wineries with cellar doors and restaurants to explore. The commercial centre of Sorrento features an attractive boulevard with a wide variety of shops, cafes, boutiques, restaurants and several historic hotels.  The Sorrento Pier is used by a passenger and car ferry which links Sorrento to Queenscliff on the Bellarine Peninsula.