Kalgoorlie, Western Australia
Kalgoorlie is a typical country town in Australia, but one that retains its early 19th century feel, when the country had an old west lifestyle, and relied mostly on building railroads, mining and farming to thrive. Back in the gold rush days, Kalgoorlie was a prosperous gold mining town. Even today, tons of gold are taken out of the ground, making it both a historic and contemporary mining town where travellers here can explore one of the gold mines. Kalgoorlie has a notable sports life and is home to a famous horse racing track, the Kalgoorlie-Boulder Racing Club.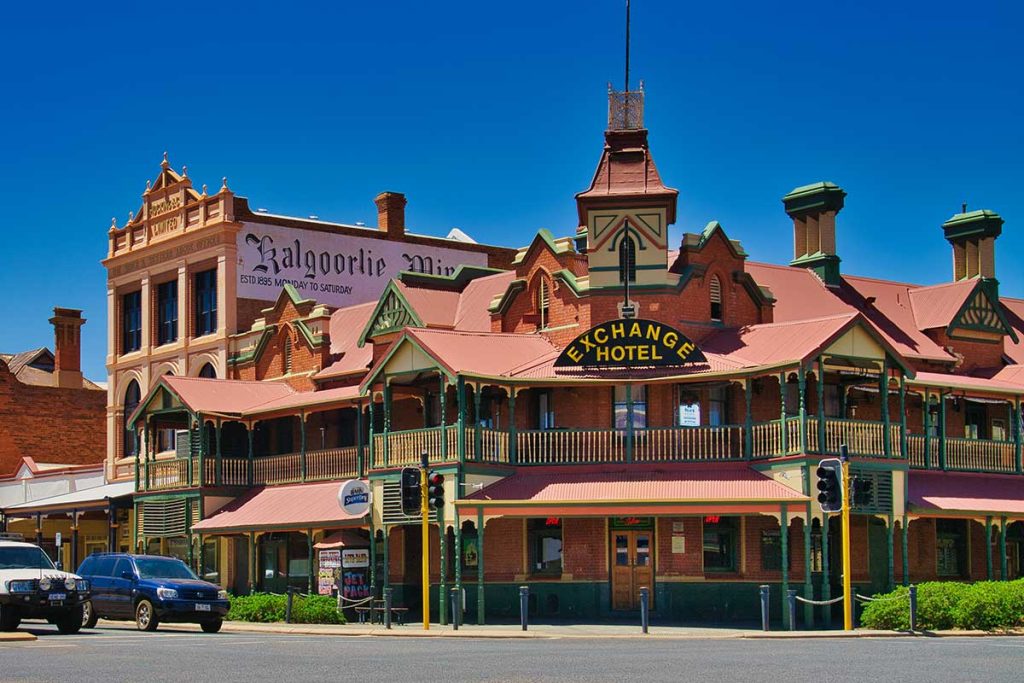 Alice Springs, Northern Territory
Alice Springs is widely considered to be the spiritual heart of Australia, with rivers and ranges millions of years old and an ancient Aboriginal culture rich in art and story. Indeed, Alice Springs draws the more adventurous type of traveller as it is located close to the famous Uluru; an impressive sandstone rock formation that rises out of endless flat bush. Situated at the border of the McDonnell Ranges and surrounded by beautiful crimson gorges, Alice Springs offers some of the most memorable and enjoyable walks countrywide. It also offers incredible desert vistas.  Alice Springs' stunning landscapes, remote communities, and unique pioneering history create a diverse and exhilarating destination to explore.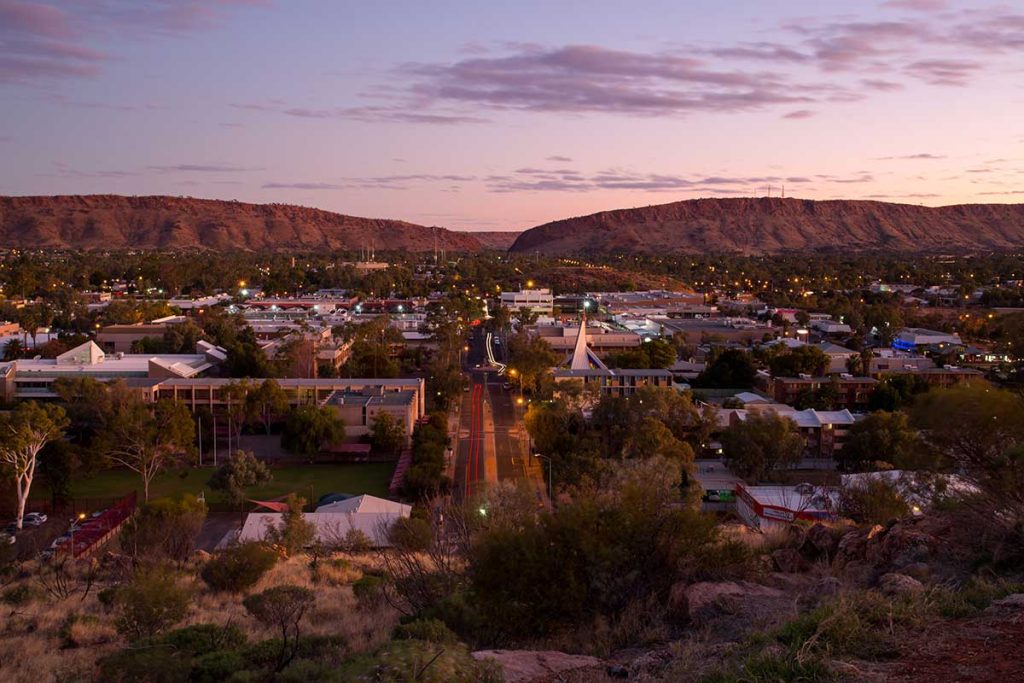 Coober Pedy, South Australia
The desert underground mining settlement of Coober Pedy is Australia's opal capital.  What might look like a deserted, rust coloured desert is actually a bustling little outback town which is mostly located in dug outs underground.  Coober Pedy (meaning "white fella's hole in the ground") was named by indigenous Australians baffled by the early settlers' preference for subterranean living – something avoided by the superstitious Aboriginal population but embraced by miners, who liked the cooler, sheltered conditions. The small town is located in a rural part of the state of South Australia and is famous for its sun-baked lunar landscape, fascinating history and quirky lifestyle. Coober Pedy is often referred as the Hollywood of the Outback.  Film crews have been lured by the area's uncanny resemblance to other planets. Pitch Black, Mad Max Beyond Thunderdome, Red Planet and Until the End of the World were all shot there, as were scenes from Priscilla, Queen of the Desert.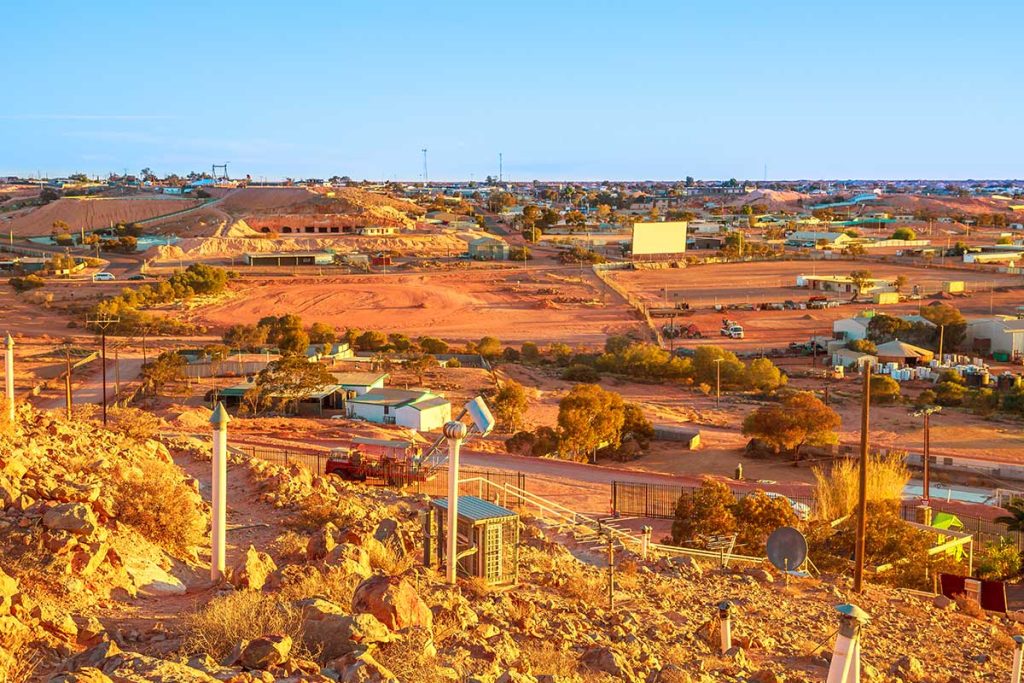 Broken Hill, New South Wales
Located in far west N.S.W, Broken Hill is an outback mining town that has expanded into a thriving community since its establishment in 1885 when the syndicate of seven floated BHP (Broken Hill Propriety) and mining ramped up. Barely five decades later the city was producing more than 10 per cent of the entire world's lead. While Broken Hill's European history is synonymous with mining, the Bulali and the Wilyakali people inhabited this area for millennia before any mineral wealth was unlocked.  In this part of Australia, you can see plenty of evidence of one of the oldest living civilisations on earth, such as the brilliant collection of Aboriginal rock art at Mutawintji to the north-east of the city.
With more than 30 galleries, such as the Pro Hart Gallery and Broken Hill Regional Art Gallery, Broken Hill boasts a strong artistic community. Located 12km outside the town's rich cultural attractions is the Living Desert, a 2400ha reserve established in 1992.  Within the reserve is the John Simons Flora and Fauna Sanctuary, spanning 180 hectares.  Another major attraction within the Living Desert is the Sculpture Site.  Twelve giant sandstone sculptures highlight the outback skyline, each with a story to tell.
Broken Hill is Australia's first heritage-listed city.