Uluru, Northern Territory
Located within the dual World Heritage-listed Uluru-Kata Tjuta National Park lies an ancient landscape at the heart of Australia. Iconically known as Uluru, people from across Australia and the world travel to discover the spiritual centre of this country. Originally lying at the bottom of the sea, the large sandstone monolith is believed to have been created by ten ancestors – or spirit people – of the Aboriginal people over some 600 million years ago. Today standing at 348 metres above ground, the creation of this rock lies at the beginning of the local Anagu people's history. Holding great natural power, throughout hundreds of generations the local indigenous tribes have recorded their stories through paintings on the rock's many faces.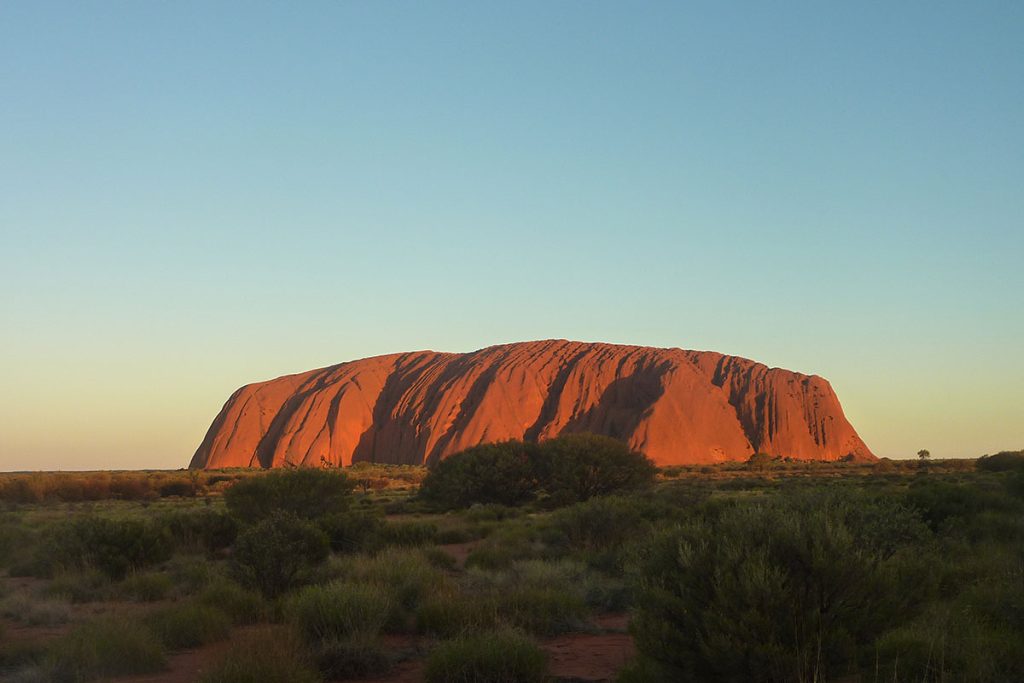 The Great Barrier Reef, Queensland
As one of the seven natural wonders of the world, the 
Great Barrier Reef
  is arguably Australia's most impressive natural achievement. Also listed as a UNESCO World Heritage Site, it is the world's largest reef, stretching more than 2,000 kilometres along the coast of Queensland and including more than 900 islands and 2,900 reef systems, not to mention a kaleidoscope of technicolour marine life such as fish, dolphins and 
giant turtles
.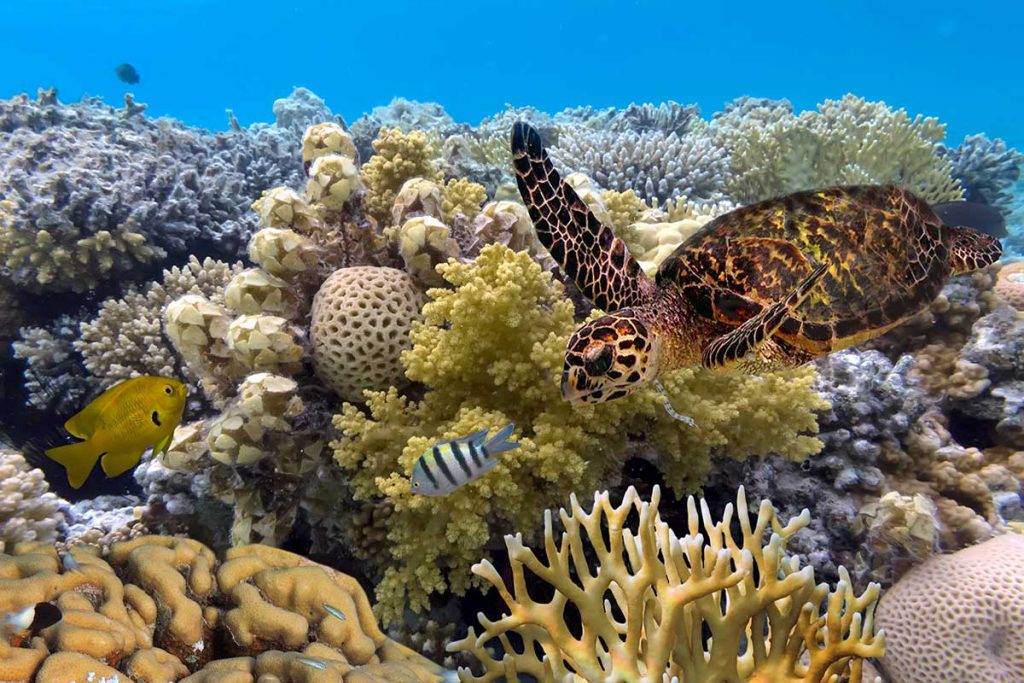 Bay of Fires, Tasmania
Named after the Aboriginal fires spotted by Captain Tobias Furneaux when he sailed along Tasmania's east coast in 1773, 
Bay of Fires
 stretches 50 kilometres from Binalong Bay to Eddystone Point. The bay is known for its pristine white beaches, crystal clear waters and orange granite boulders. From swimming to snorkelling and surfing, camping and wildlife spotting there is much to do in the secluded bay.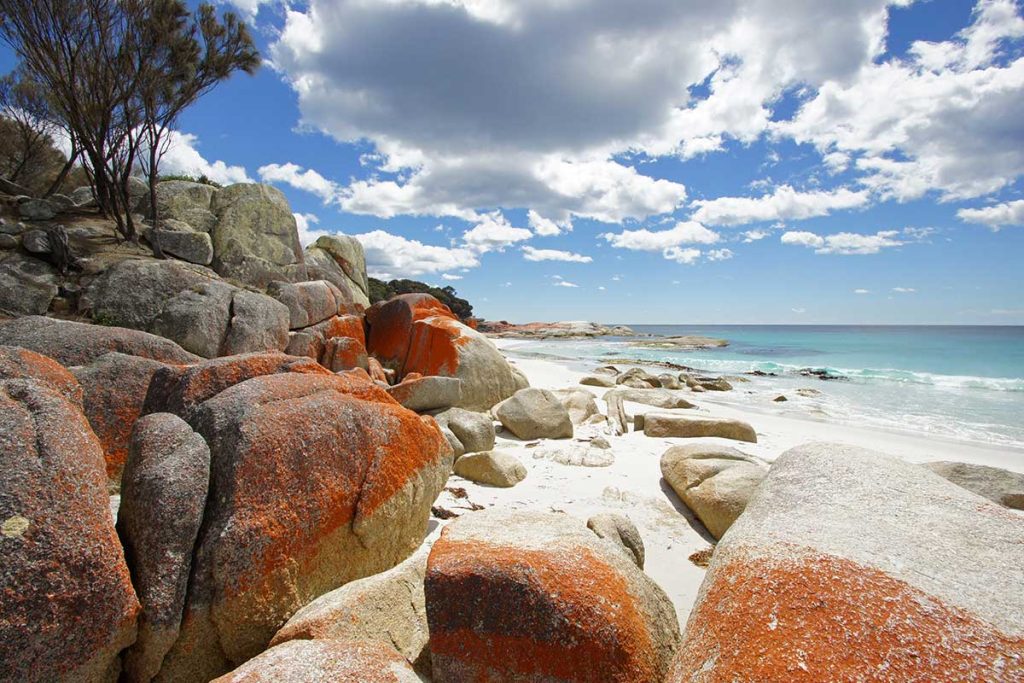 Kakadu National Park, Northern Territory
Found a three hours' drive west of Darwin in a region named the Alligator Rivers, Kakadu's prehistoric landscapes are home to about 10,000 crocodiles as well as an incredibly diverse population of native flora and fauna, 20,000-year-old Indigenous rock art and countless pristine waterfalls, billabongs and swimming holes (so long as you keep an eye out for crocodiles).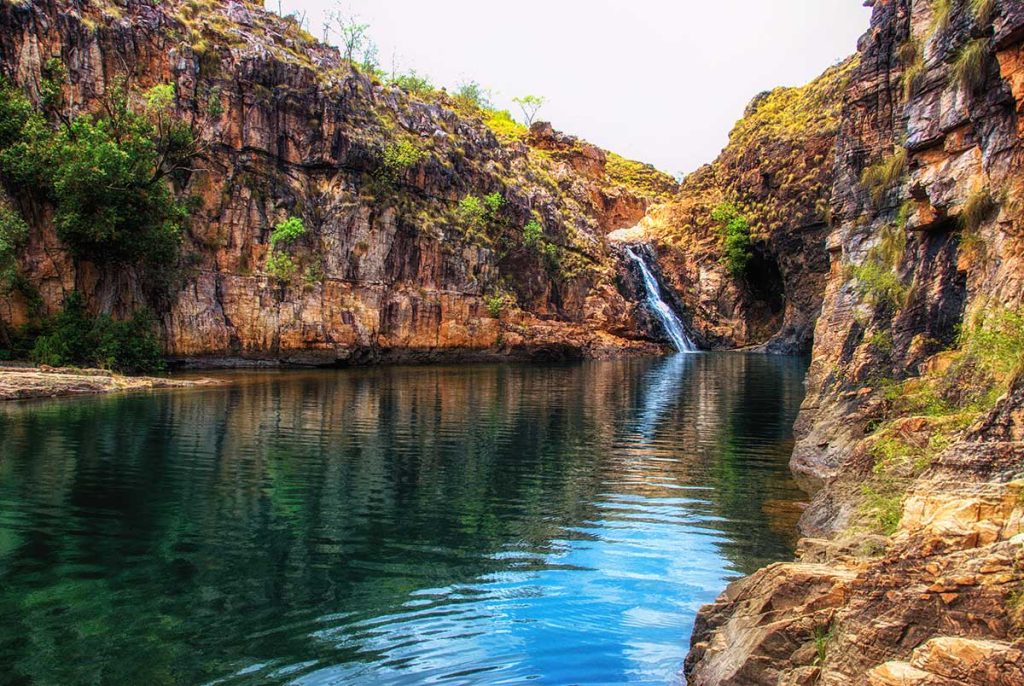 The Twelve Apostles, Victoria
Attracting over 1.2 million visitors annually, The Twelve Apostles is a group of windswept limestone pillars formed over millions of years. Located on the scenic Great Ocean Road, the stacks are best viewed at dawn when the coastline is bathed in pastel sunlight.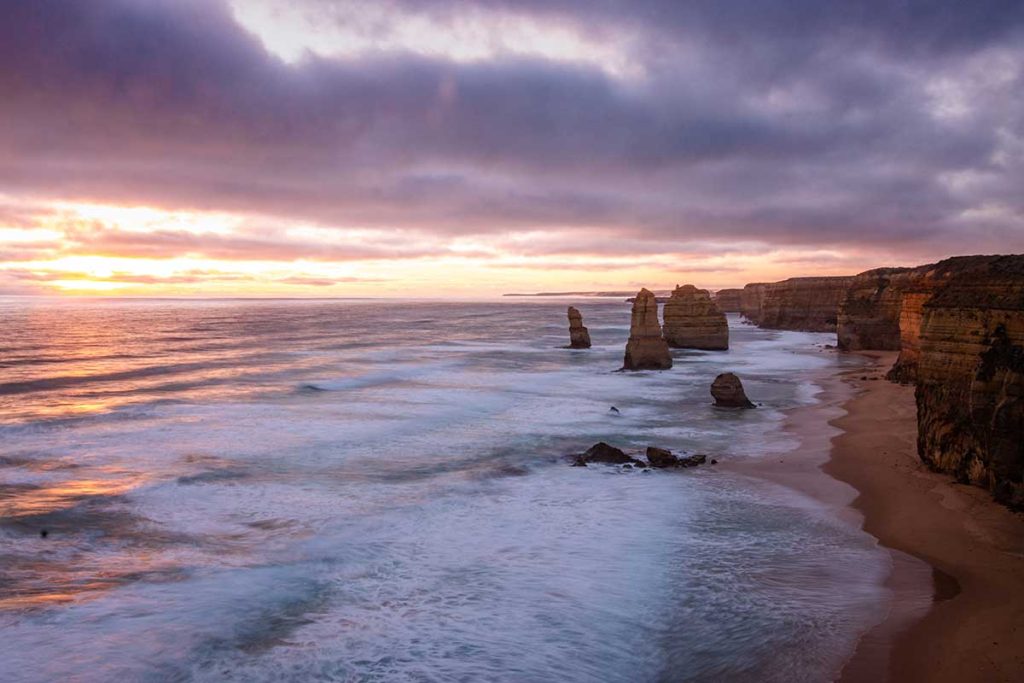 The Kimberley, Western Australia
The Kimberley Region is situated in the northernmost region of Western Australia and is a remote and wild frontier, three times the size of England. One of Australia's earliest settled areas, it is comprised of stunning canyons, freshwater gorges, majestic geological landmarks, 130 million-year-old dinosaur footprints, cascades and outback stations.